Updates
-11/3/2019: Fixed up this page. Revellie is still in development.



About
-Story-based game made using RPG Maker VX Ace.
-Genre: Exploration, Visual Novel, Fantasy
-Still in development.

-Story-
One day, Ellie found herself in a strange yet familiar world.
She met her friends again, and they all say that she has been here before.
It's just that she has forgotten...
If she wants to stay, she must become the 'King'. But what exactly is the mysterious 'King', and what does it entail?
Ellie... do you really want to be the King?
-Characters-



Jester
Ellie's self-proclaimed friend!



Scarecrow
Has a very bad case of amnesia(?)
-Screenshots-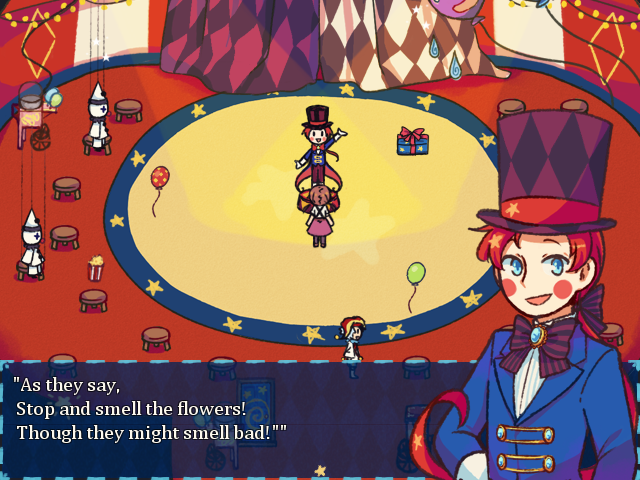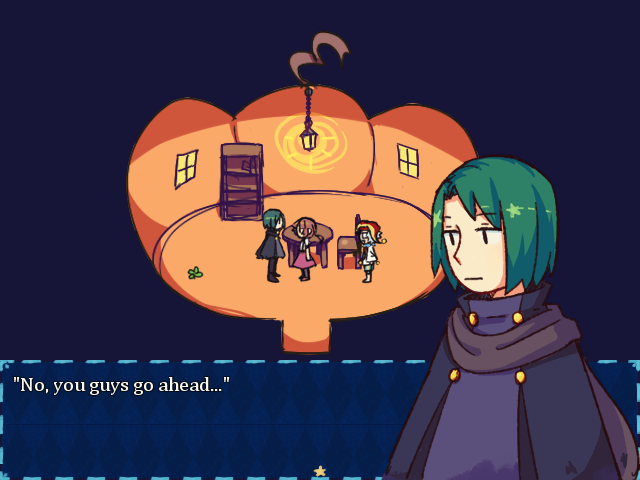 -Credits-
Revellie was made using free resources from these sites:
https://incompetech.com/
http://en.maoudamashii.com
http://ontama-m.com
https://www.soundjay.com/